My Work
Take some time and browse; below are some samples of what I can build for you.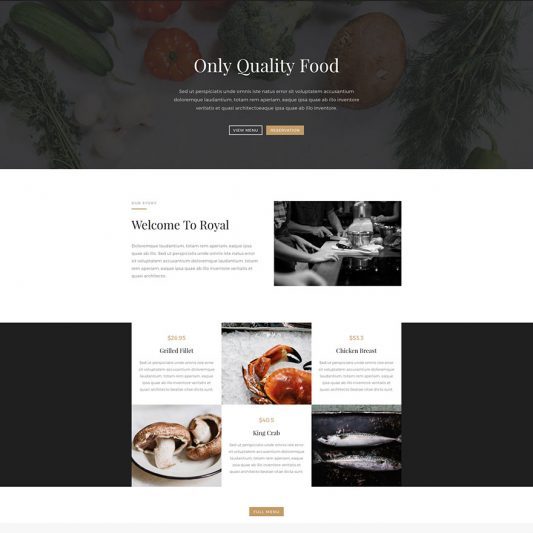 Restaurant
A layout designed to be cozy and inviting, to stir the appetite and to provide everything a restaurant will need out of the box. Notably it has the hours of operation in the footer of every page, also a button in the hero section of the home page for making a reservation (it requires a booking plugin to work).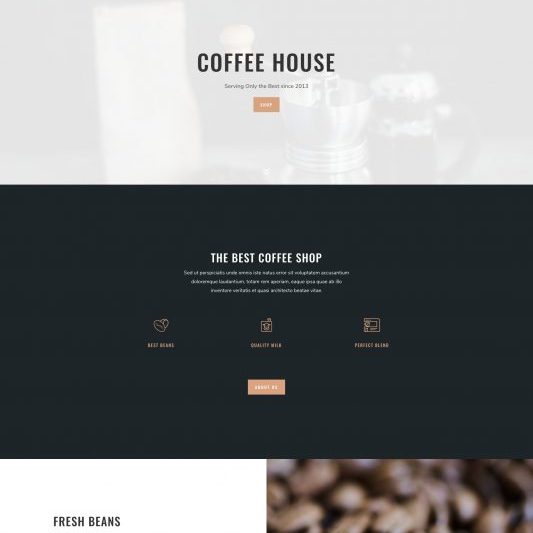 Coffee Shop
Another layout designed to be cozy and inviting, to create the atmosphere the coffee goers are looking for. A dark, cozy theme, with black, brown and gray colors, resembling the color of the coffee. All of the practical information is present on every page of the website.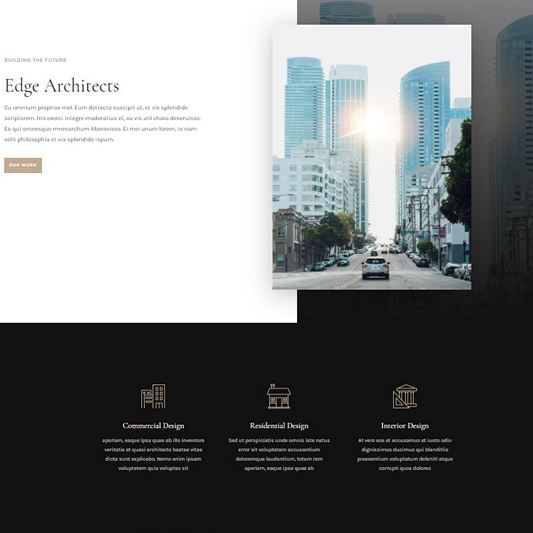 Architecture Firm
This layout represents an architecture firm perfectly. There's a seamless style combination of modern lines, dark colors and elegance. And with free high-quality images within reach, your highly-professional and visually-appealing website will be up and running for your clients in no time.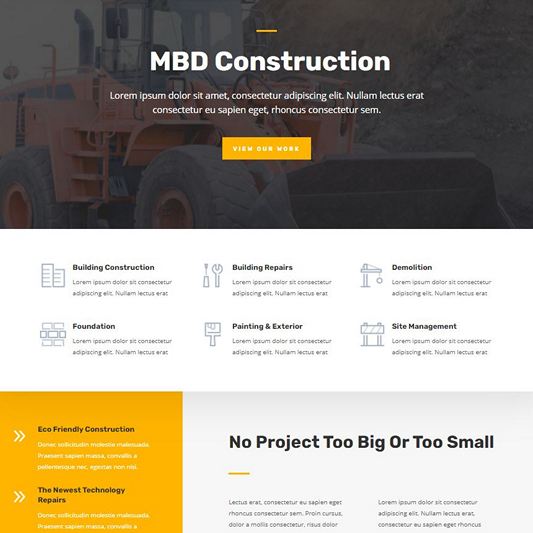 Construction Company
This layout is designed for companies in the construction business looking to display the services they offer and the work that they've done. Detailed information and a contrasting color scheme with construction black & yellow, will give your clients the professional impression you need to win them.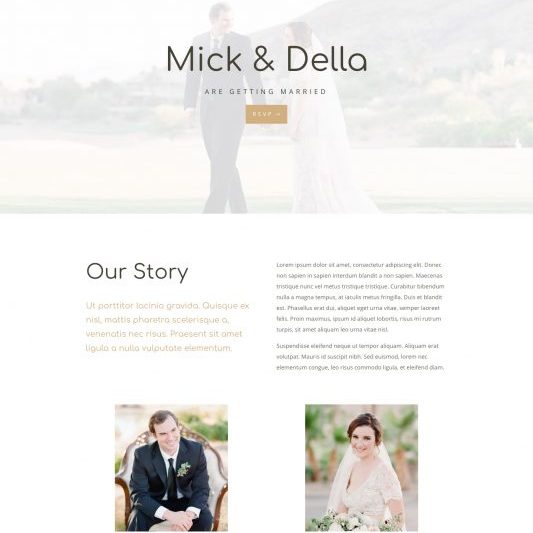 Wedding Website
This wedding website is the perfect way to jumpstart your wedding. These days, everyone who gets married needs a website, and they expect a very specific aesthetic and features. This design has it all! Included are fully designed pages for home, about, contact, blog, gallery and details!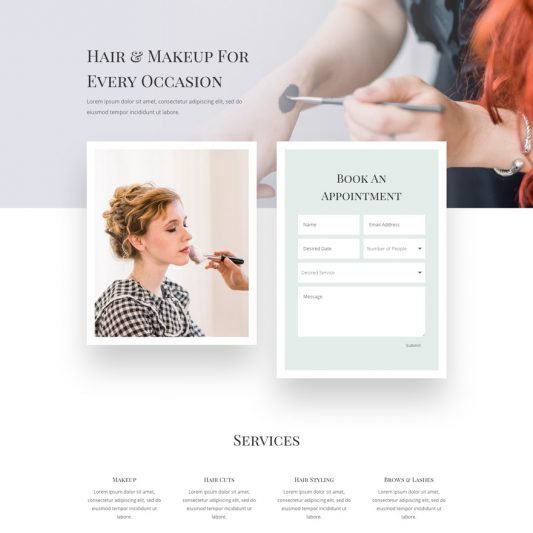 Makeup Artist
This website design is perfect for any kind of beauty, health, hair or skin care business. The modern design style, the light color scheme and the high-quality images that are included will make it seamless to attract new customers in no time.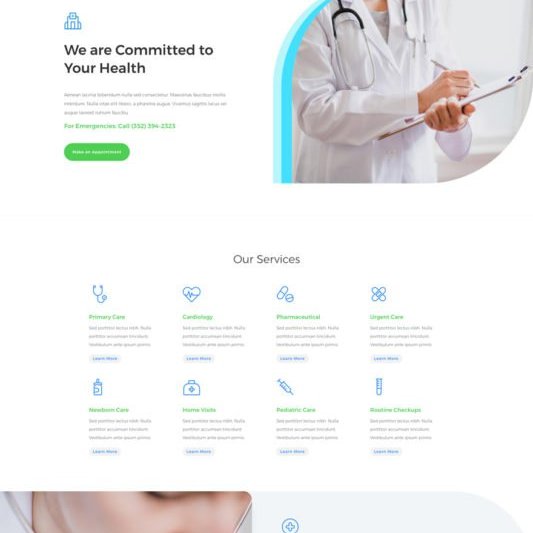 Doctor's Office
The doctor's office website is both professional and clean. This pack has 8 different pages designed to deliver information clearly and proficiently. The FAQ page keeps information tidy with an effective use of toggles. The services page is primed for showcasing your medical services with custom icons. And the single service page is a great bonus.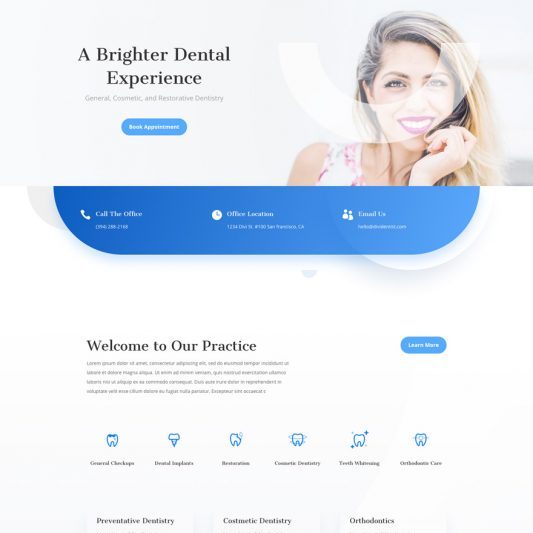 Dentist's Office
This dentist's office website is a refreshing space where any dental practice can shine. It has all the features needed to educate users about dental services, contact info, discount offers, and more. And the unique design elements combine brilliantly with an industry relevant color scheme to make clean page layouts that will work for any dentist website.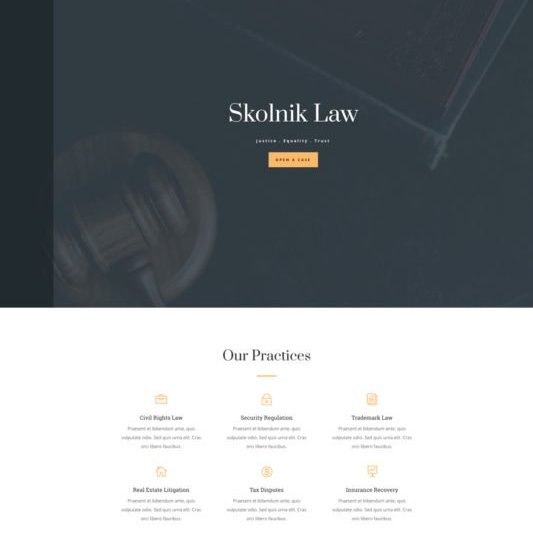 Law Firm
This law firm website is a smart solution for promoting your law firm online. The organization of content makes it easily adaptable and the layout sections are shifted throughout to expose additional color blocks, which is a unique and subtle design touch. And the photos used throughout are beautiful and work well with any gradient overlay needed to match a particular brand.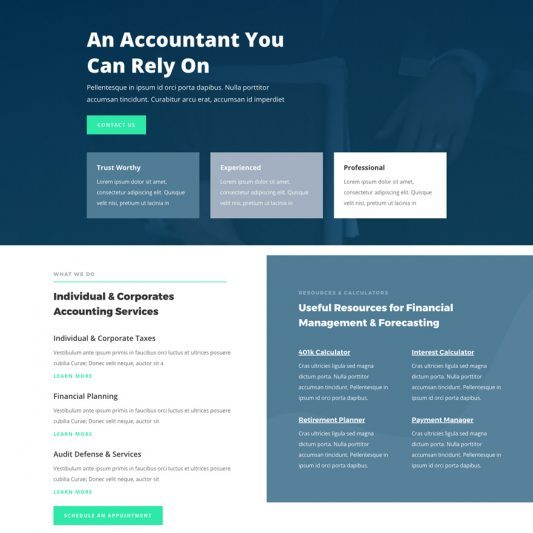 Accountant
The accountant website design combines a stunning color palette with a clean and sober design style that will amaze your target audience. With 8 pages, including an FAQ and resources page, you can provide great user experience and turn visitors into leads in just a matter of time.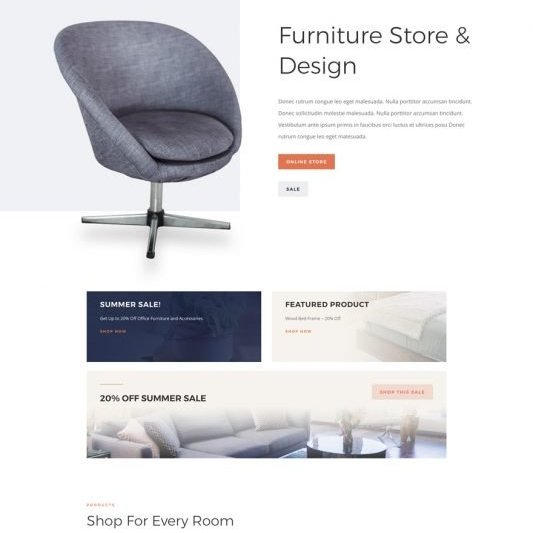 Furniture Online Store
An amazing online store for furniture vendors. Classic, solid wood or shiny, modern, furniture, everything is suitable for this layout. Art deco and midcentury in a laid back, cozy style. Bright color scheme to better highlight your products in this online store (note: as this is a sample website only, no actual pay gate has been set up for this store).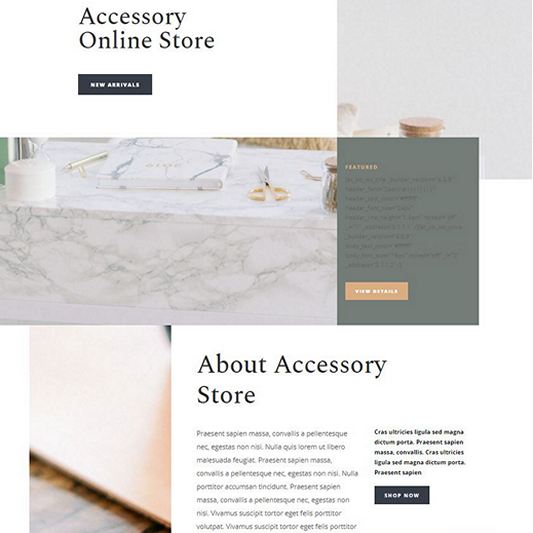 Accessory Online Store
Another online store, for accessories. Either we speak about accessories for your home, for her or for him, this online store provides you with a cozy and laid back layout; an elegant mixture of natural wood and pristine white with golden accents to display your products. (note: as this is a sample website only, no actual pay gate has been set up for this store).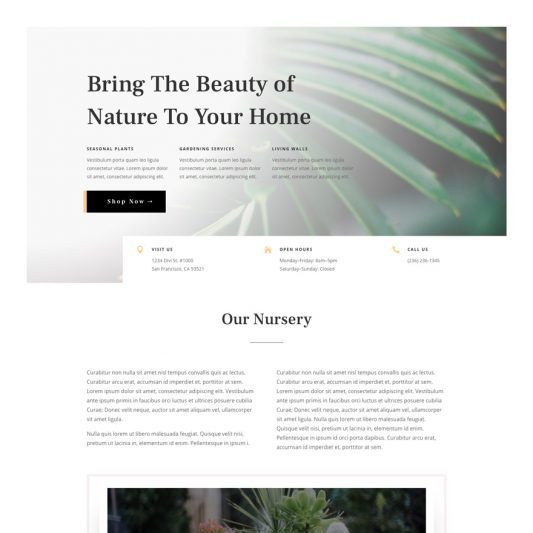 Plant Online Store
There are few websites with a design as fresh and lively as this website. With different shades of green, white and black, with dedicated pages for showcasing plant services and selling products, you will have no problem launching a brand new plant store in record time. (note: as this is a sample website only, no actual pay gate has been set up for this store).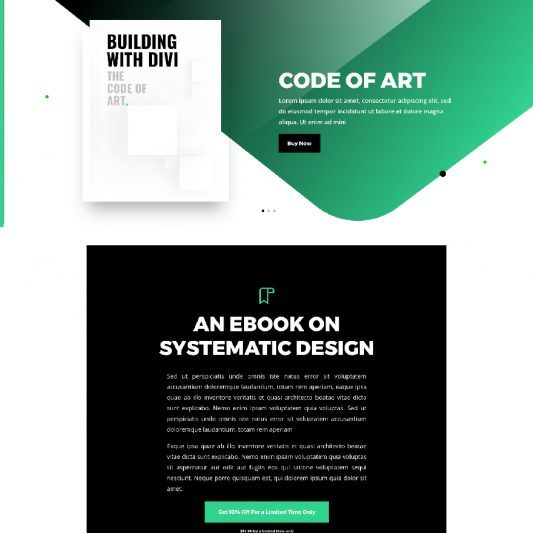 Ebook Online Store
Planning on building an eCommerce website for ebooks? With its vibrant color palette, beautiful backgrounds and stunning book previews, you'll be able to display your ebooks in a highly professional manner. Your customers will be able to download their favorite ebooks in just a few clicks. (note: as this is a sample website only, no actual pay gate has been set up for this store).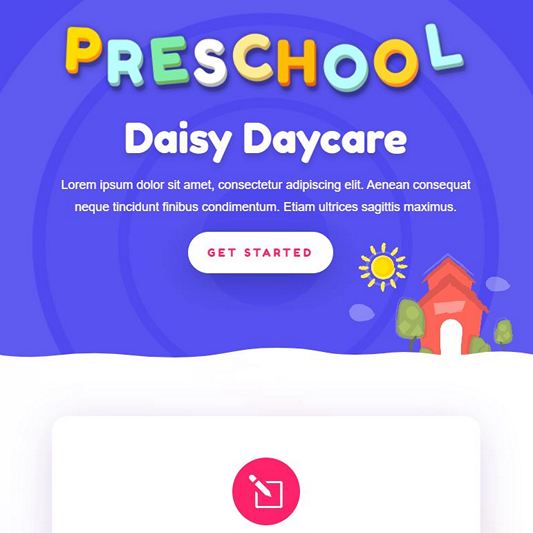 Daycare Website with Private Content
This website layout has that perfect blend of professionalism and playfulness that remind us of a daycare. The colors and images are welcoming and the information is accessible and uncluttered. There are pages for featuring program offers, curriculums, pricing, application forms, and there is also a private page for registered members only.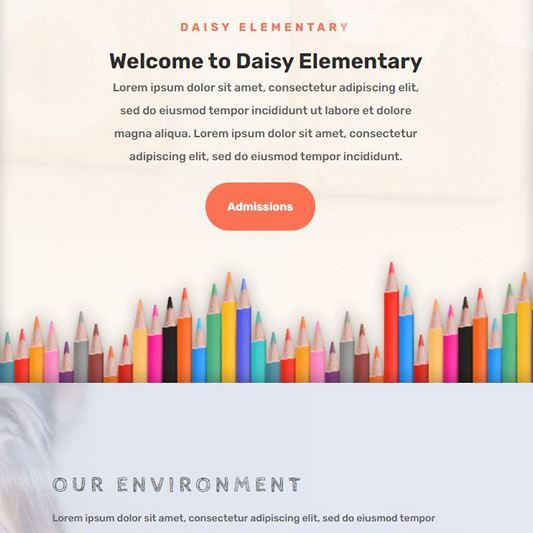 School Website with Private Content
This layout contains everything is needed to set up a trendy and playful elementary school website. With its 7 unique pages, bright color palette, playful choice of font families and professional look, the elementary school website will help attract both students and parents on your website. It also features a private page for registered members only. 
Featured Project
Online Plant Store
A wonderful website for an online store. A nursery with green and fresh design. A pleasure to your eyes and peace to your soul. You just know it's right; nature is always right.